Multiple Offers? What's Going On With All Of These Bidding Wars?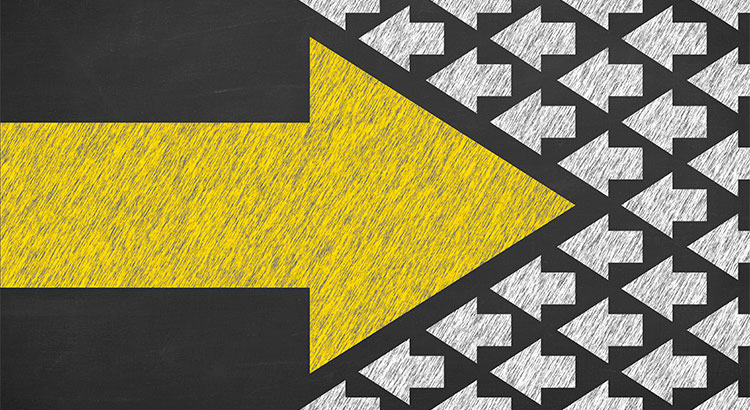 This is the best position for a seller to be in and a situation where buyers have very little negotiating power if any at all!
In our Northern Illinois Market, especially Lake County, McHenry County and Kane County,  I am definitely seeing MANY more multiple offers in the lower price ranges.   It is especially a seller's market in the under 200,000. range.....those nice little homes that are great for first time buyers, people downsizing and in the price range that is also very attractive for investors to buy and rent out.
In a strong seller's market, like the one we have experienced over the past few years, bidding wars are common and expected. This makes sense! A seller's market is defined as a market in which the inventory of homes for sale cannot satisfy the number of buyers who want to purchase a home.
According to the Cambridge English Dictionary, bidding wars occur when two or more parties repeatedly outbid each other as they compete to purchase something- in this case, a home.
In some areas of the country, first-time buyers have been met with fierce competition throughout their experience. Some have been out-bid multiple times before finally winning a bid on a home to call their own.
According to the latest Existing Home Sales Report from the National Association of Realtors (NAR), there is currently a 3.7-month supply of homes for sale.
With the current number of houses listed for sale and the level of demand from buyers, this means it would take 3.7 months for all the homes listed to sell if no additional listings came to market. Any supply number under a 6-month supply is considered a seller's market. According to NAR, the housing market hasn't had a 6-month supply of homes for sale since August 2012.
Good News for Buyers
A recent report shows that the percentage of houses sold including a bidding war before settling on a final price decreased from 53% in January of 2018 to 13% this year.
One reason for the decline is an influx of homes being listed for sale. Even though the month's supply number is not increasing, the number of homes for sale is. The chart below shows the year-over-year change in inventory over the last 12 months.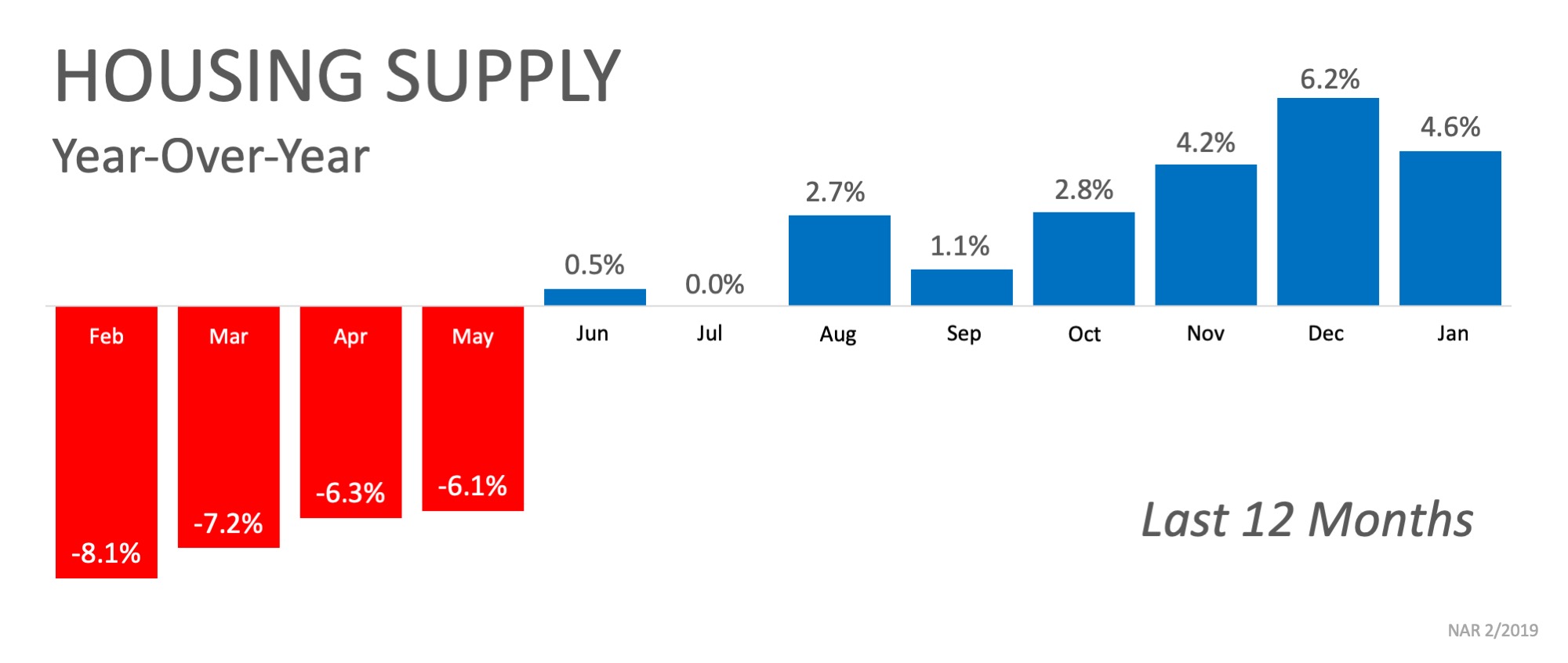 As you can see, the number of homes for sale has started to build over the last eight months. Prior to this reversal, inventory levels had fallen for 36 consecutive months when compared to the year before.
Danielle Hale, realtor.com's Chief Economist, gave some insight into why bidding wars are less common on a local level this year,
"[Last year] you might have been the only listing in your neighborhood, and you could put your home up at a certain list price and you would likely see multiple offers at or above that list price. That tide is turning this year.

It's going to depend on what neighborhood you're in, but we expect it to be more common this year that you won't be the only listing."
Inventory in the luxury and premium markets (the top 25% of listings in an area by price), is increasing at a greater rate than the starter home market. As the choices buyers have continued to increase, the likelihood of a bidding war will decrease.
Bottom Line
If you are debating listing your house for sale this year, you may not want to wait for additional competition as inventory continues to rise.
To Search Homes For Sale, Please Contact Me Directly Or Feel Free To Search On My Website! 
Search Waterfront and Fox River Front Homes For Sale Here
It is an EXCELLENT TIME TO BUY AND SELL NOW, especially for second home buyers, investors, move-up buyers and even first-time buyers!
I hope you find this information useful.  I am only a phone call or email away of you need real estate help:-)
If I can be of assistance to you, please do not hesitate to call or email me.  It will be my pleasure!  
By the way, if you know of someone that could benefit from my high level of service, please call or email
me with their name and daytime phone number and I will make sure to follow up and
take great care of them. 
The majority of my business is referral and repeat clients.  I am so grateful it keeps growing from your loyalty and referrals:-)
I appreciate YOU and your referrals!
I can be reached at my direct number at the office: 847.516.6760.  I look forward to hearing from you!
Information deemed accurate and reliable but not guaranteed. Source MRED MLS.Disclaimer: Information herein may come from various sources, some of which may not be reliable and may change without any notice. Debra Kukulski does not guarantee or is any way responsible for the accuracy of the information in this blog and information provided is without warranties of any kind, either express or implied. Information on this blog represents the opinions and ideas of the author; comments by others may not express the views of the author.  All photos and content may not be duplicated without express written consent of author.
Copyright © 2016 By Debra Kukulski, all rights reserved.